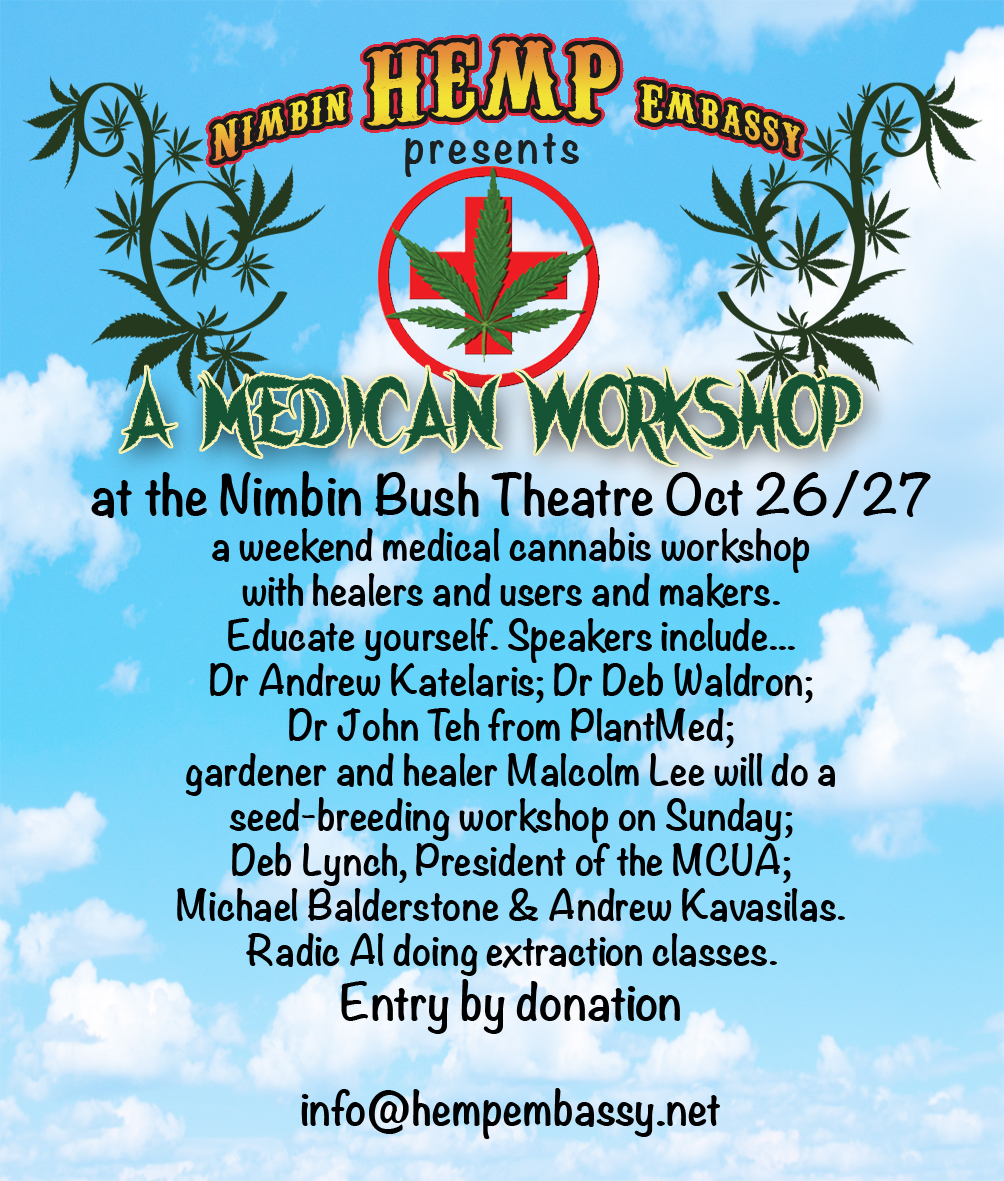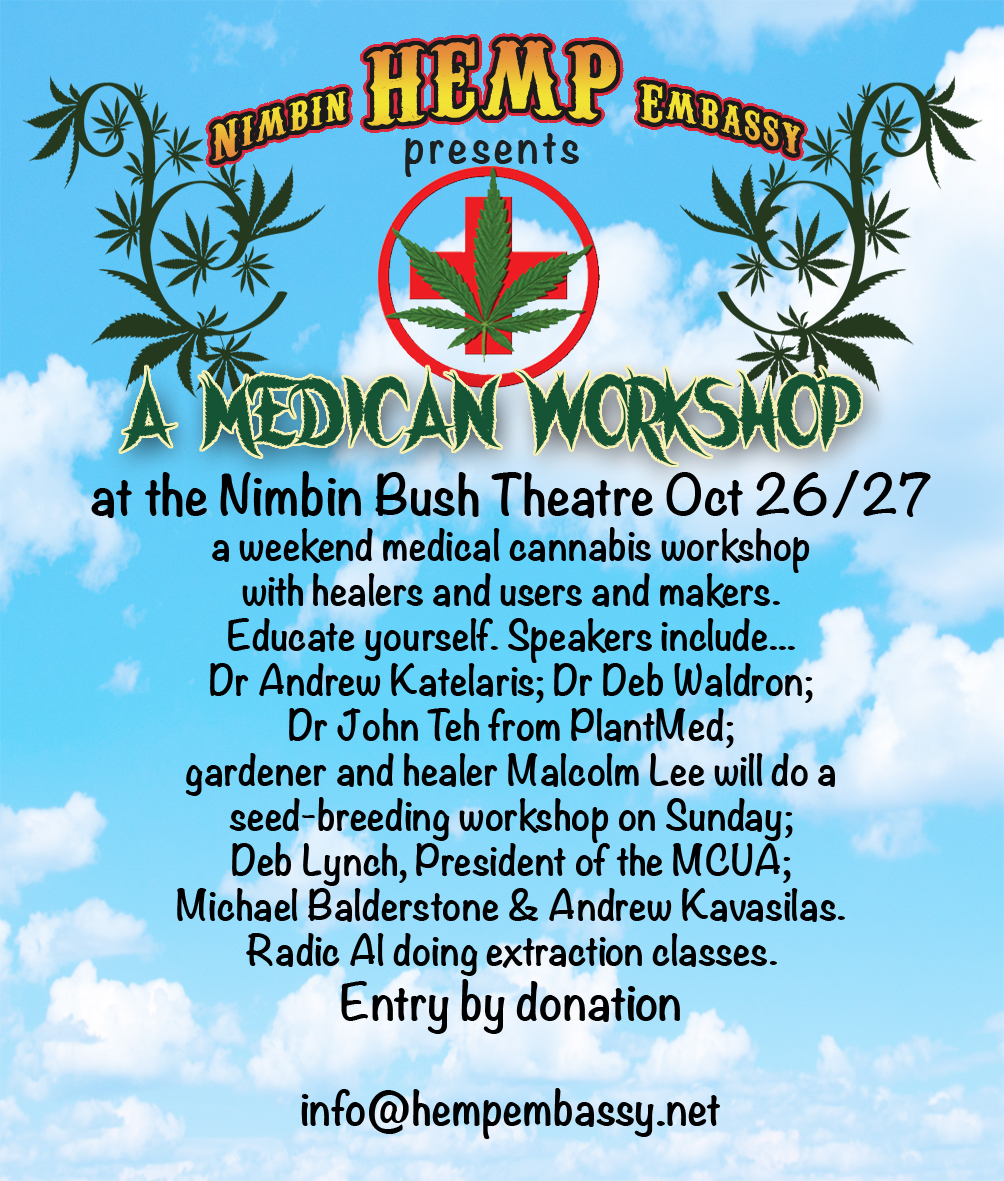 HEMP EMBASSY MEDIA RELEASE September 18 2019
NEXT MEDICAL CANNABIS WEEKEND WORKSHOP IN NIMBIN October 26/27
This is a weekend about sharing information from healers and users and growers and makers of medical cannabis. Everyone is welcome and it's a rare chance to meet and get advice from the cannabis healing community, and in fact discuss all aspects of the plant as hemp seed products will be on display and available along with hemp clothing. But largely it's a weekend for people interested in cannabis as medicine and a chance to educate yourself.
Speakers include….Dr Andrew Katelaris (Dr Pot has written a book that will be available and he could sign!); Dr Deb Waldron, long time Queensland cannabis healer and a herbalist now as well; Dr John Teh from PlantMed which helps patients and doctors navigate their way to access legal cannabis; gardener and healer Malcolm Lee; Radic Al doing extraction classes; Andrew Kavasilas on the latest from the government and the HEMP Party's great result in the election and MC Michael Balderstone on how he expects Scomo to come on board soon! The Hemp Club will be demonstrating hemp seed extraction and products and Australian Cannabis University will have an info stall and products.
Most speakers will be there on both days and talks start at 11am and aim to finish by 4.20pm, at the Bush Theatre by Mulgum Creek in the old butter factory on the north side of Nimbin. Everyone is welcome, donations greatly appreciated. Excellent food will be available at the on site Phoenix Rising Cafe.
Anyone using medical cannabis who would like to tell their story on the day should contact the HEMP Embassy…. phone 02 66891842 or email info@hempembassy.net