AUSTRALIA/NZ
The Help End Marijuana Prohibition (HEMP) Party will provide a protest vote for Cannabis law reform at the Eden-Monaro by-election on Saturday 4 July 2020.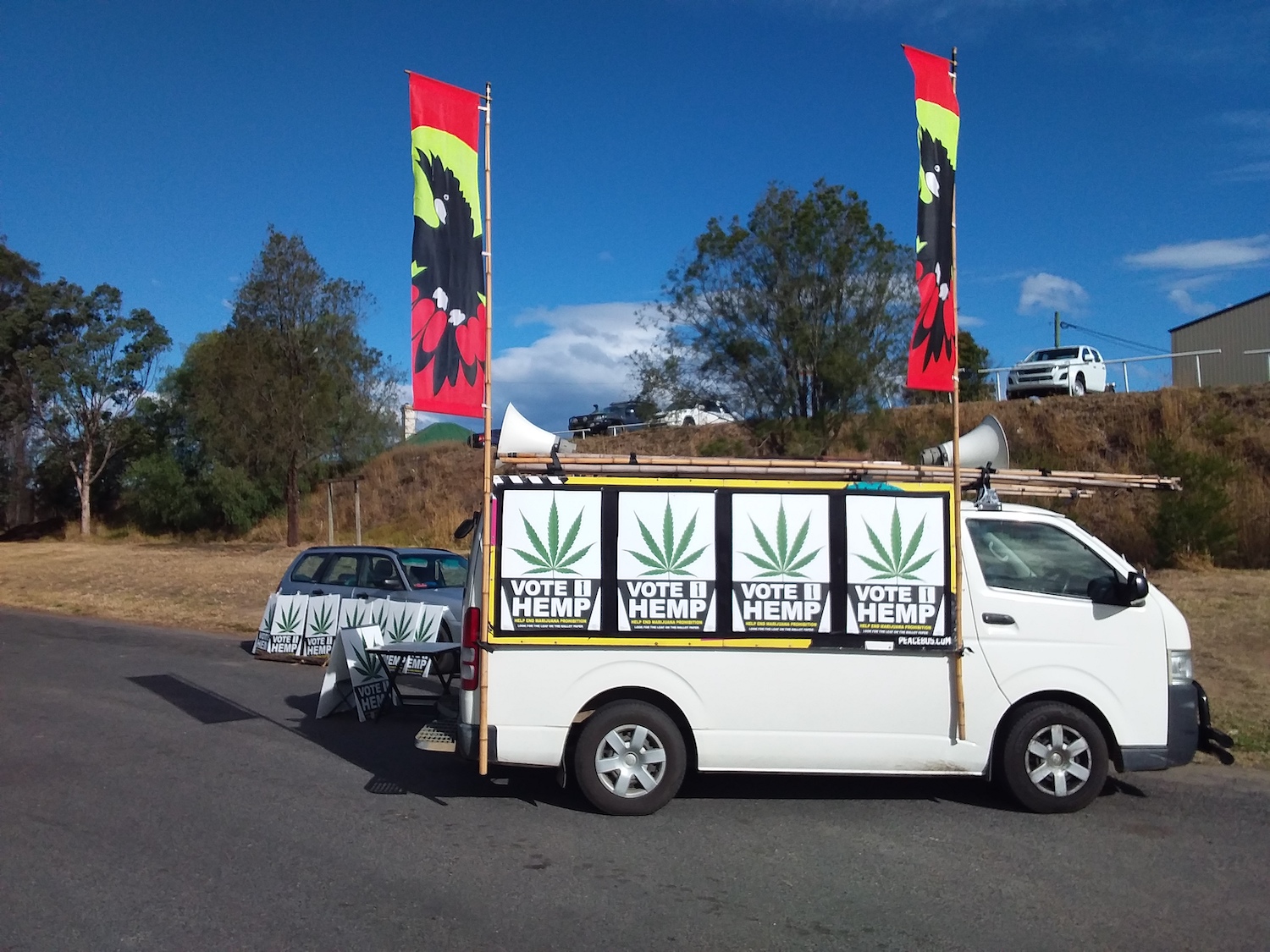 HEMP Party president Michael Balderstone wants real cannabis law reform on the agenda in this nation's federal chambers of parliament. And that's why the veteran campaigner is running in the 4 July Eden-Monaro byelection.
Smart Approaches to Marijuana (SAM) is fighting legal cannabis across the US. "I would strongly recommend New Zealanders vote no on this very misguided initiative," SAM's Luke Niforatos told 1 NEWS. The lobby group now has a branch here in New Zealand.
With less than 12 weeks to go before the 2020 election and cannabis referendum, the Horizon Research poll found 84 percent believe prohibition has failed to limit cannabis access and use – and 72 percent of Māori say they will vote for legalising the personal use of cannabis. This compares to overall support for cannabis legalisation at 56 percent, according to a Horizon poll of Kiwis last month.
Any registered medical practitioner in Queensland can now prescribe medicinal cannabis for any patient if they believe it is clinically appropriate and have obtained the required Commonwealth approval.
The studies, which are costing taxpayers $1.2 million each year, analyses more than 53 wastewater treatment plants across Australia. It's organised and managed by the Australian Criminal Intelligence Commission (ACIC).
It is currently illegal to sell e-cigarettes which contain nicotine and an attempt by Health Minister Greg Hunt to introduce a ban on imported liquid nicotine for vaping has been delayed for six months after 28 Coalition backbenchers signed a letter condemning the decision.
Senator Richard Di Natale of the Greens prepared a Policy Costing for the Parliamentary Budget Office in 2018. Detailing the financial implications of legalising recreational cannabis in Australia. Here are the results.
You can have someone with THC in their saliva who is not intoxicated. We need far better tests to go after impairment.
Experts have renewed calls for NSW Police to ditch unreliable roadside drug test devices, after police targets to detect almost 300,000 crimes across the state this year were revealed. NSW Police continue to use The Securetec DrugWipe roadside, which was proven by a study from the University of Sydney in September to produce inaccurate results when testing for cannabis.
Sunday 5th July from 11 am- 6:30 pm AEST on EGA youtube channel Entheo TV (subscribe now). Keynote guest Dennis McKenna.
NORTH AMERICA
Colorado Gov. Jared Polis (D) has signed cannabis industry social equity legislation which also includes provisions allowing the governor to pardon low-level cannabis possession cases up to two ounces that occurred prior to legalization in the state.
Stankus and his coworkers will now be represented by Local 881 of the United Food and Commercial Workers (UFCW). After a decade of organizing in the rapidly growing cannabis industry, UFCW represents over 10,000 marijuana workers in 14 states.
For the past few years, Canadian cannabis industry employees and investors have been turned away at the border—and, in some cases, barred from the U.S. outright.
The law reclassifies possession of one ounce or less of cannabis to a civil penalty punishable by a fine of up to $25, the lowest fine of any decriminalization law in the country.
Growers and distributors in Imperial County and San Diego often have to go through Border Patrol checkpoints en route to testing facilities or markets. Sometimes, they say, Border Patrol will let them through. But other times, those agents confiscate products. Border Patrol's authority extends 100 miles from the border. 
It was a momentous day for the Williams Lake First Nation that broke ground on B.C.'s first farm-to-gate cannabis cultivation facility.
"To avoid our online customers receiving melted products, chocolates won't be available online from June 29, 2020, to September 7, 2020, subject to change pending weather conditions," said AlbertaCannabis.org in a notice posted June 26.
WORLD
New legislation signals government's deepening embrace of the cannabis sector and its potential to promote sustainable employment, foreign investment and GDP growth.
The Knesset plenum voted on Wednesday to advance in a preliminary reading two bills that would legalize cannabis, but they still have to go through several months of legislation before they become law.
An analysis by a United Nations monitoring body concludes that most of the World Health Organization's (WHO) cannabis scheduling recommendations would either have little impact on international drug controls or actually tighten requirements.
In an apparent move to avoid the International Criminal Court, the Duterte administration has created an inter-agency panel that will reinvestigate the 5,655 deaths in police drug war operations.
Companion bills designed to legalise medicinal marijuana and expunge criminal records of those charged with carrying small amounts of the drug were introduced for a first reading on June 19 in the House of Assembly.
Belgium isn't the first country to do anything when it comes to cannabis, but it has remained on the more lax side when it comes to countries in the EU and beyond. With the inclusion of new provisions to govern the CBD and medicinal cannabis markets, Belgium is upping its legal cannabis game, and injecting new life into what was a slow-moving medical cannabis system.
HEALTH & SCIENCE
There is a huge amount of anecdotal evidence and a growing body of clinical research suggesting that the cannabis compound may be beneficial for symptoms such as pain and anxiety. A growing number of athletes are using and endorsing CBD products for this reason.
The delta-8 THC molecule has "antiemetic, anxiolytic, appetite-stimulating, analgesic, and neuroprotective properties." Much like delta-9 it binds to the CB1 receptor, but unlike delta-9 it is not associated with as strong psychoactive properties.
Genetic Drift is a mutation type involving the alteration of allelic frequencies of progenies solely by chance. In the cannabis industry, this phenomenon is predominantly employed in the field and is a proven origin of hybrid forms of the cannabis plant.
Ultimately, there don't appear to be real risks associated with using marijuana while on antibiotics. In fact, it may be possible that your marijuana use could help your immune system fight off an infection.
POLITICS & LAW
Current roadside drug testing does not test for impairment, rather the mere presence of a drug.
The Guardian this week revealed an extraordinary disparity in the way Indigenous Australians were treated when caught with small amounts of cannabis.
A month into the national uprising sparked by the killing of George Floyd, cities and states are responding to activist demands to defund police forces. Some are deciding that cannabis enforcement is the place to start in contracting the police apparatus.
90 per cent of polled students would welcome legal weed.
Marijuana legalization is intrinsically tied to social justice. However, Democratic presidential nominee Joe Biden has maintained his opposition to making cannabis legal. Some hope that could change as more people become aware of the impact that the War on Drugs has had on people of color.
When the Liberals introduced no-fee, expedited pardons for simple cannabis possession, the federal government estimated up to 250,000 people could be eligible. Updated Parole Board of Canada (PBC) numbers show 436 pardon applications have been received as of April 3.  Of those applications, 238 have been approved for cannabis record suspensions. 
The Kiwi 2020 Sportsman of the Year has evolved from making oblique comments about his cannabis use on podcasts, to openly busting pipes at 4.20 on his Instagram live feed, to throwing his full-blown support behind the upcoming Referendum to legalise cannabis in New Zealand.
CULTURE
Cannabis advocates across the United States and the world bid a grateful farewell to Lester Grinspoon, the Harvard psychiatrist and prolific author who changed the national conversation about marijuana and championed the need for a more tolerant and enlightened policy.
As legalization spreads across the country, this has led to questions about the future of cannabis at concert venues, and how consumers can legally and more conveniently enjoy marijuana at live events. Does the legalization of recreational cannabis mean that dispensaries will now be able to set up shop at these venues, and is there a roadmap for effectively rolling them out?
BUSINESS & INDUSTRY
Do you want to learn how entrepreneurs legally make money on selling cannabis these days?
"My managers tell me all the time that the number one question we get asked is: 'What is your highest THC product?' not 'What brand is it?' That's what moves first."
High prices were a regular consumer complaint when Canada legalized recreational cannabis in October 2018. Only a year and a half later, Canada's market for affordable cannabis flower is growing rapidly, with large cannabis producers introducing competitive value brands at lower prices.
Hightimes Holding Corp. has agreed to acquire California-based delivery service Mountain High Recreation Inc., the latest move by the owners of the High Times brand as they move from decades of publishing into the retail market.
The Help End Marijuana Prohibition (HEMP) Party will provide a protest vote for Cannabis law reform at the Eden-Monaro by-election on Saturday 4 July 2020.
---
Sunday 5th July from 11 am- 6:30 pm AEST on EGA youtube channel Entheo TV (subscribe now). Keynote guest Dennis McKenna.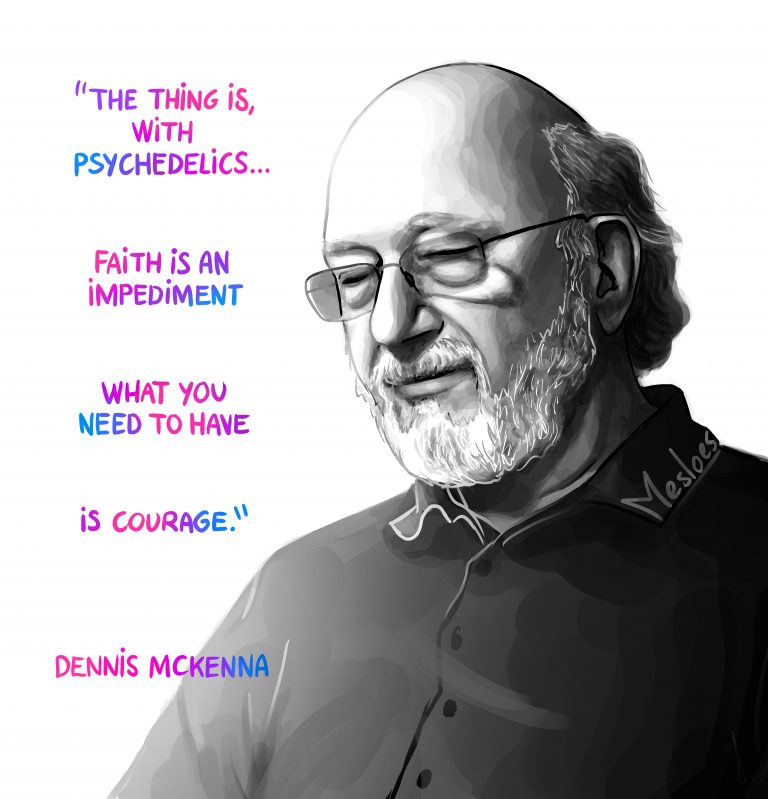 ---
Entheogenesis Australis invites the Australian ethnobotanical and psychedelic community to contribute original video content to our livestream on Sunday 5 July 2020. Click here for more details.
---
Wednesday 22 July 7pm AEST:
Australia is leading the way globally in a number of clinical trials involving medicinal cannabis. This webinar features 5 Researchers discussing their work, the significance and challenges.
REGISTER HERE
.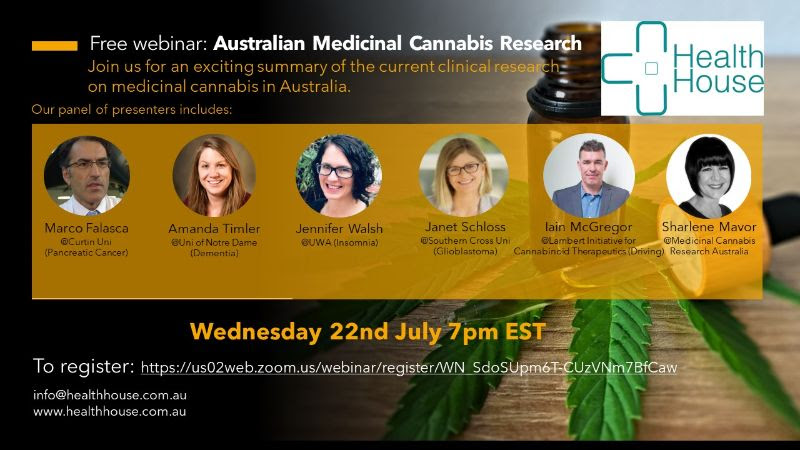 ---

---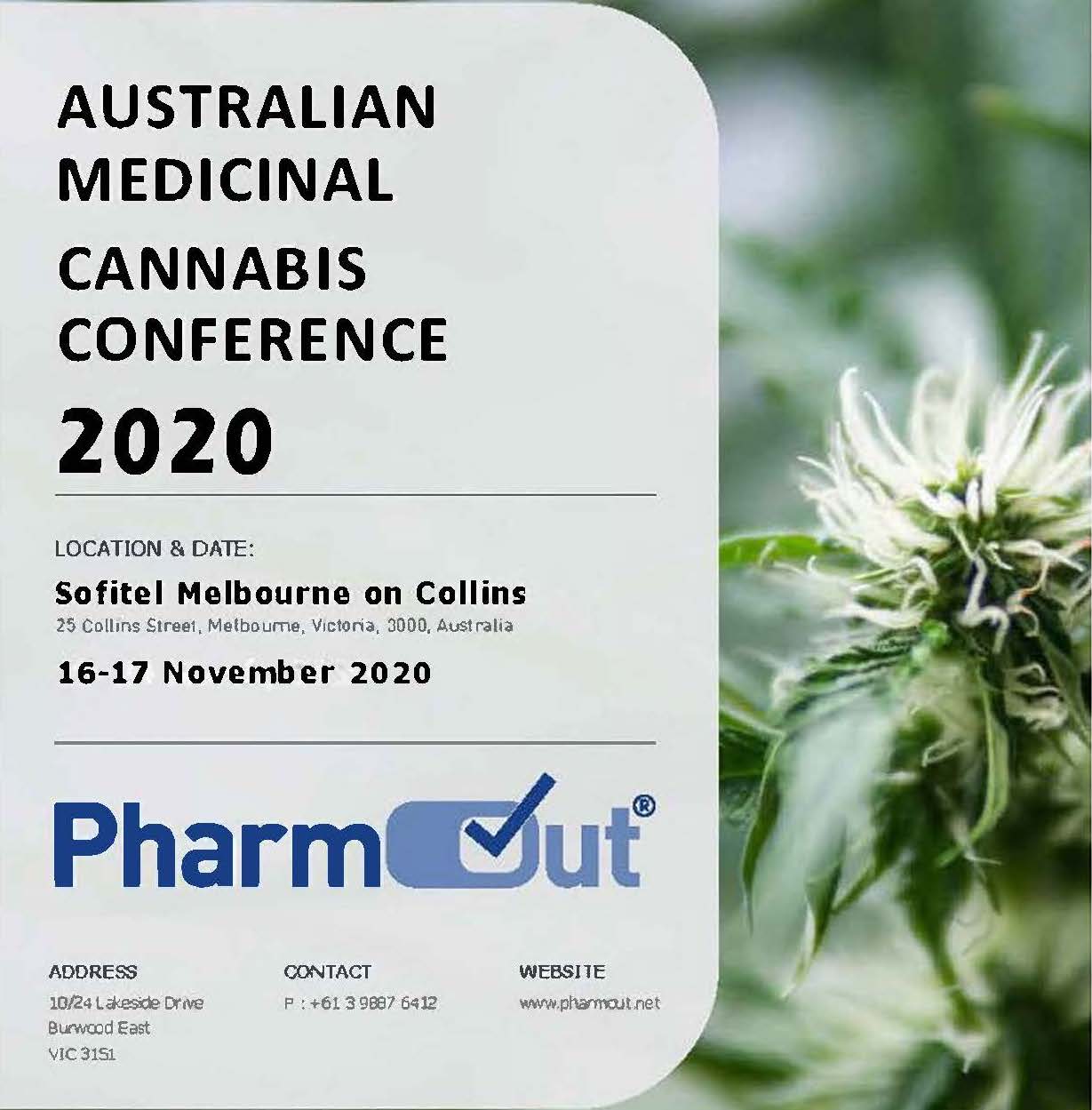 ---

---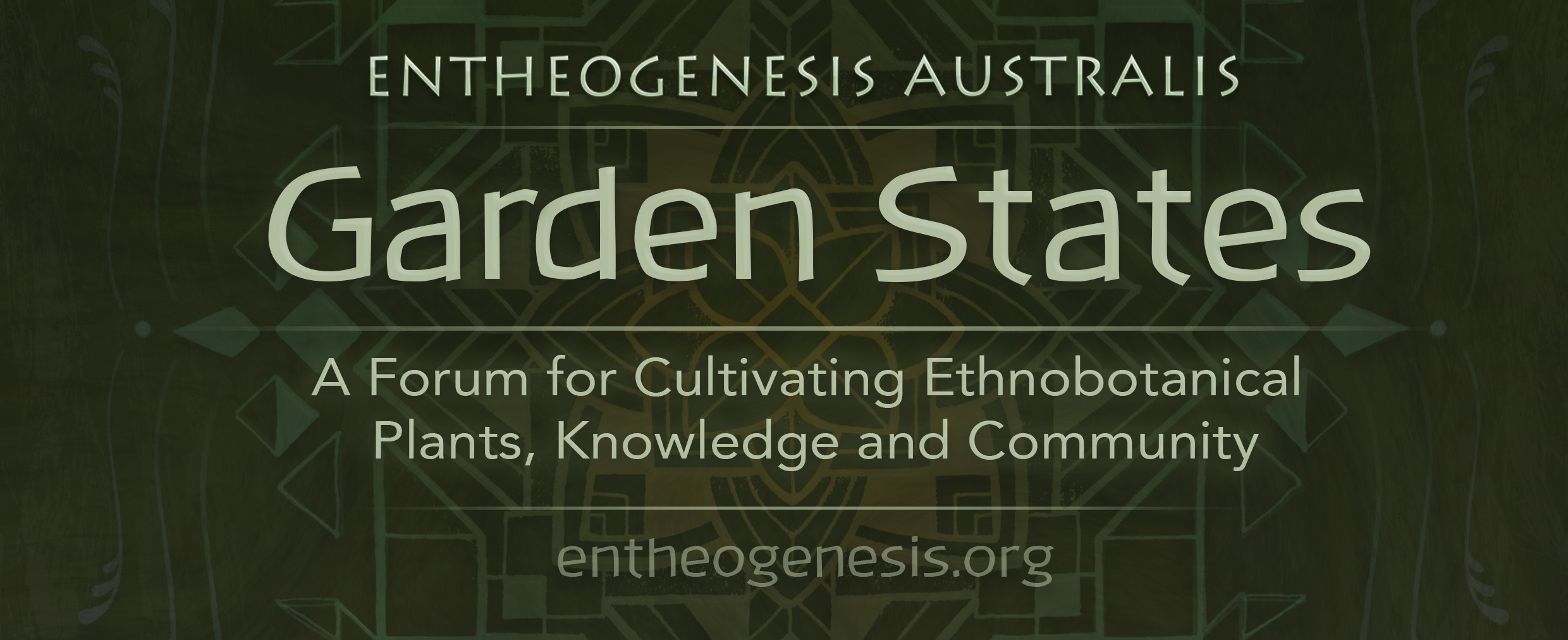 Saturday 6 December 2020 at 9:00am
Springvale City Hall, 397 – 405 Springvale Rd, Springvale VIC 3171
---
FUNDRAISERS/CAMPAIGNS/PETITIONS/SURVEYS
To combat the decades-long discrimination against cannabis users, activists from the MCUA and HEMP have joined to form Legalise Cannabis Queensland to support candidates campaigning to legalise cannabis in the approaching 2020 elections. The war on drugs is unsustainable and counter-productive. Help legalise cannabis in Queensland in 2020.
After an incredible first year (and an overwhelming amount of support) we're super proud to announce that nominations for the 2020 Cannabis Industry Awards are now open! Make a nomination. Here is a link to 2019 winners.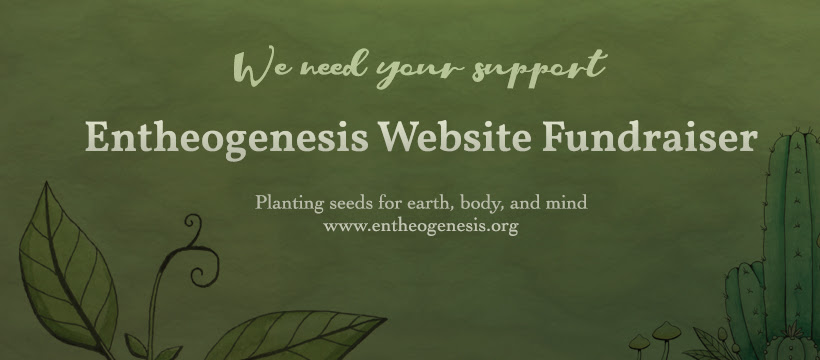 We have launched a new crowdfunding campaign to fund the development of a new online platform for EGA. We have outgrown our old website from 2016 and need to replace our interim holding page with two new websites – a main EGA site and a separate site for EGA conferences.